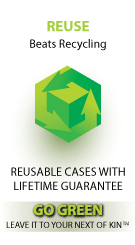 CASECRUZER- GEARED FOR TRAVEL


Montclair, California - September 28, 2010

CaseCruzer: The Hard Life & Times of a Carrying Case

There is one very good reason CaseCruzer offers an unconditional lifetime guarantee: We know the journey of a carrying case is no fairy tale.

You check your bags and then board the plane. You relax with a book or beverage, play some music or watch a movie, and enjoy the flight.

Meanwhile, the carrying case — or cases — you checked at the gate have an entirely different experience. It's brutal. Endless. One nightmare after another. You ever hear of "first-class" accommodations for baggage?

Each case — soft or hard — is tossed onto a conveyor belt for a rough-and-tumble journey to the plane's baggage hold. While in transit, some carrying cases take a hard fall onto a concrete floor, only to be rudely tossed back into the fray.

And every case must fend for itself. Large cases gang up on small cases, crushing them into corners, punching them in the back, scratching at their faces, and even tearing off corners and handles.

Show some mercy. Don't throw a weak, poorly designed carrying case into mayhem.
Instead, chose a carrying case that can take the punishment. All CaseCruzer packaging solutions can take a hit. That's why we don't wince when we send them into the hard world of airline travel.

Every reusable case for Communications, Photography, Computers, Electronics, Weapons, Medical, and general Transportation arrives with a crushproof, high-strength Polypropylene Copolymer resin outer shell that is resistant to corrosion and impact. Most are submersible and water- and dust-tight.

We offer a wide array of shipping & carrying cases that are designed with automatic ambient pressure equalization purge valves. And they are resistant to UV, solvents and fungus.

No need to weep when you check your bags. Just say, "Have a nice trip. See you at baggage claim." Then order a drink and kick back. That's life.
September 6, 2017 2:42 PM
PRESS RELEASES | CONTACT US | SITEMAP | LIFETIME GUARANTEE | TERMS & CONDITIONS
CaseCruzer, GunCruzer, IMCruzer, Photo StudioCruzer, NiteCruzer, Red Apple StudioCruzer, LaptopCruzer, and WineCruzer are trademarks
of CaseCruzer, LLC.