IPAD CHARGING STATION

IPAD CASES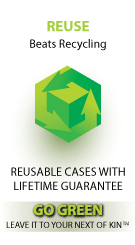 Montclair, California - June 8, 2012

CaseCruzer: Dreams Travel well in KR Series Carrying Cases

Dreams come in all shapes and sizes. But in this day and age, many dreams come in the form of a technology invention or upgrade. We hope 2012 will open the lid on all kinds of new, helpful gadgets.

But when sharing a dream project at a trade show or press conference, leave the cardboard box or Styrofoam cooler at home. Protect your baby in an indestructible, water- and air-tight KR Series shipping and carrying case. With 25 models of various sizes available, CaseCruzer fits your dream perfectly.

Pre-scored foam interiors provide the cushion. The rugged but modern exteriors wrap a hard-shell layer of protection around equipment, electronic devices and other inventions. And each KR Series reusable shipping case has a built-in, unconditional lifetime guarantee. We want your dream to survive the test of time.

Most KR Series carrying cases boast embedded wheels and extendable handles for quick trips through convention centers and airports. The attaché-style cases are fitted with a single, fold-down handle.

Secure your dream project with easy-to-use trigger latches. When you pop the lid, trade show visitors will know you mean business.

CaseCruzer: Even big bold dreams need a reusable shipping and carrying case.




September 7, 2017 1:22 PM
PRESS RELEASES | CONTACT US | SITEMAP | LIFETIME GUARANTEE | TERMS & CONDITIONS
CaseCruzer, GunCruzer, Photo StudioCruzer, NiteCruzer, LaptopCruzer, and WineCruzer are trademarks
of CaseCruzer, LLC.