IPAD CHARGING STATION

IPAD CASES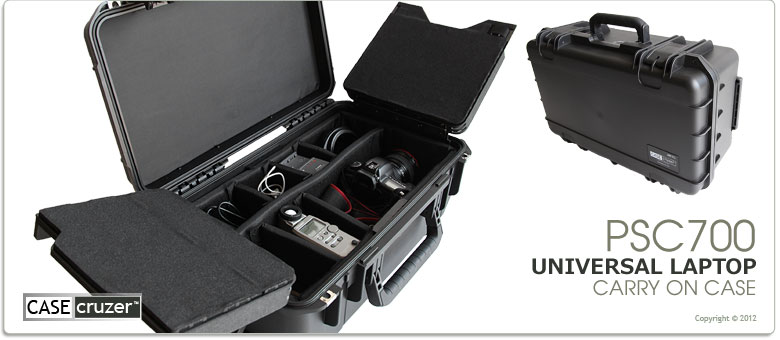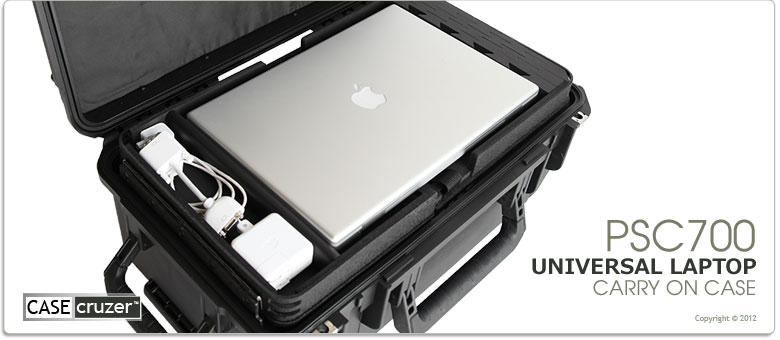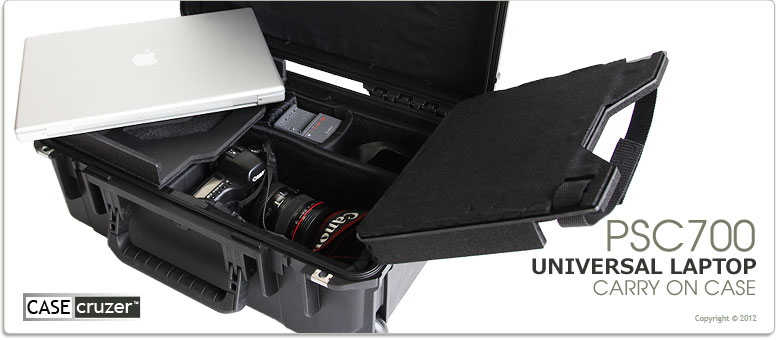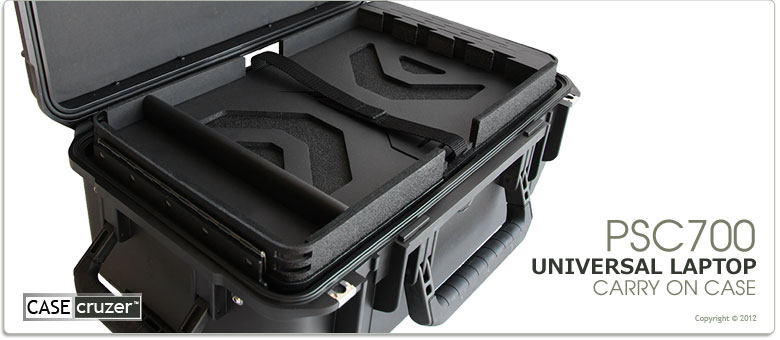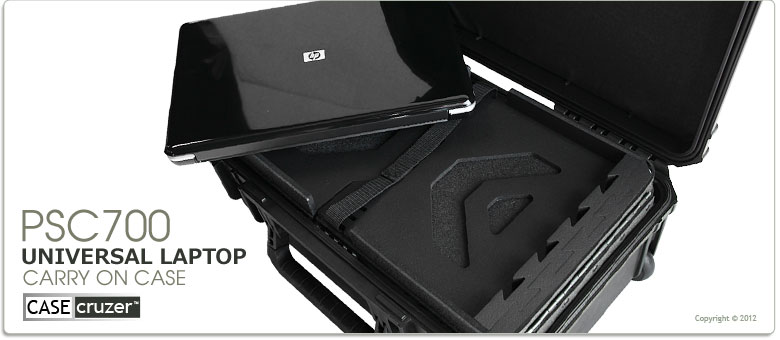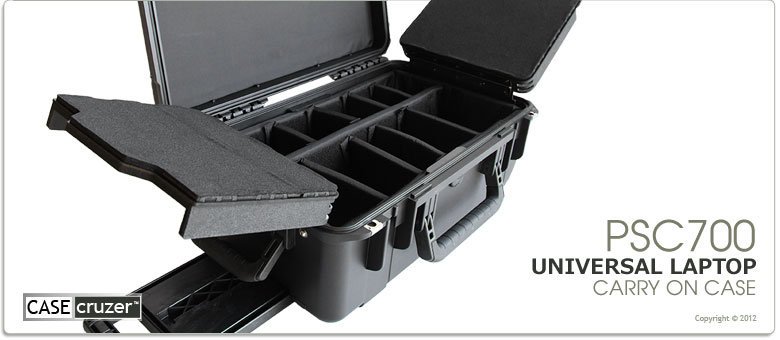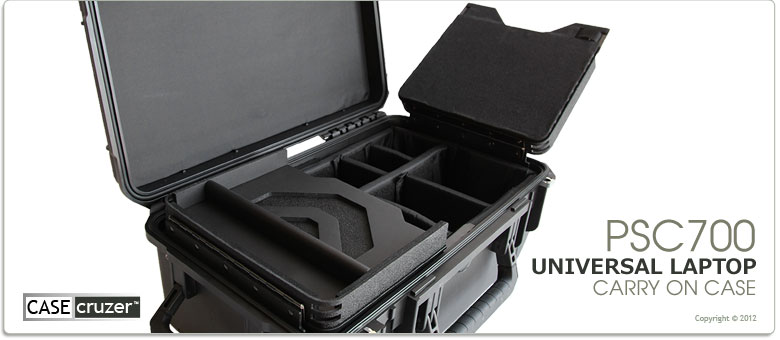 CASECRUZER PSC700 - OVERNIGHT CARRY-ON UNIVERSAL LAPTOP CASE


PSC700 Carrying Case is an Airline carry-on universal laptop case with all purpose padded dividers. The 13 to 17 inch laptop compartment features barn style doors.



| | |
| --- | --- |
| | StudioCruzer PSC700 Videos |

CASE WITH LAPTOP AND CAMERA GEAR INSIDE

VIDEO OF UNIVERSAL LAPTOP TRAY

VIDEO OF PSC700 EMPTY
CaseCruzer PSC700 Carry-on Case Specifications:

Please click to order:

CASECRUZER PSC700


PRICE $420.63*




Contact us:

Please call us at:


1-800-440-9925


for more information

OUTSIDE DIMENSIONS:

21.75" L x 13.75" W x 8.99" H

MAXIMUM LAPTOP DIMS.:
15.5"L x 10.5"W x 1.63"H
EMPTY WEIGHT:
12.5 Lbs.
FAA CARRY-ON SIZE:

YES

WHEELS:
YES
PULL OUT HANDLE:
YES - case is 36.5" tall with the
handle extended up
CASE COLOR:
BLACK

PSC700 Carry-on Case Image Gallery

CASECRUZER PSC700

READ MORE ABOUT: PSC700

Be advised Photo CaseCruzer PSC700 carrying case is not intended to be used as a shipping case or check-in luggage. Visit CaseCruzer.com for many field-tested, heavy-duty protection carrying case solutions.






We designed the PSC700 to let you travel with ease.

The PSC700 allows you to load your laptop and sensitive gear into your case and use your pull handle and wheels to be on your way to your next destination.


OTHER PRODUCTS


WHAT'S NEW!

PSC100 - All in-one camera & laptop carrying case, holds one 13 to 17 inch laptop in the lid and photography gear inside the adjustable padded divider.

StudioCruzer PSC200 - Carry-on Apple Laptop & Camera Case- Customized foam cut-out lid for Mac Books and padded dividers protect sensitive digital equipment.

Emergency Footlocker - Waterproof carrying case protects valuable personal belongings, food and other survival essentials from natural disasters.
October 28, 2020 9:47 PM
PRESS RELEASES | CONTACT US | SITEMAP | LIFETIME GUARANTEE | TERMS & CONDITIONS
Apple, iPad, iMac, Mac, MacBook Air and MacBook are registered trademarks of Apple Computer, Inc.
CaseCruzer, Photo StudioCruzer, NiteCruzer, and WineCruzer are trademarks of CaseCruzer, LLC.