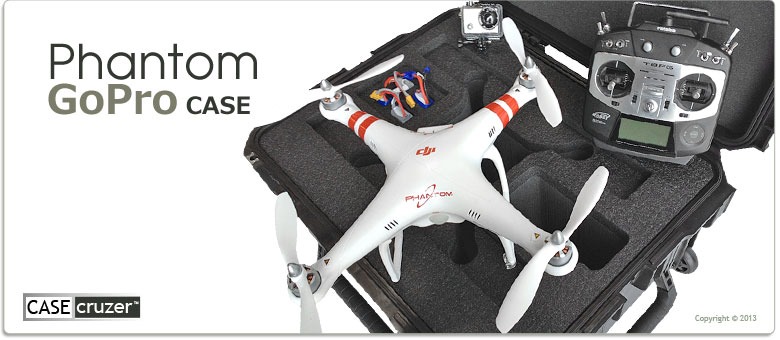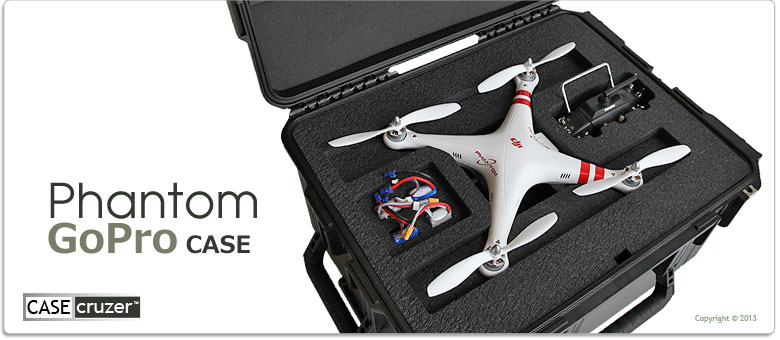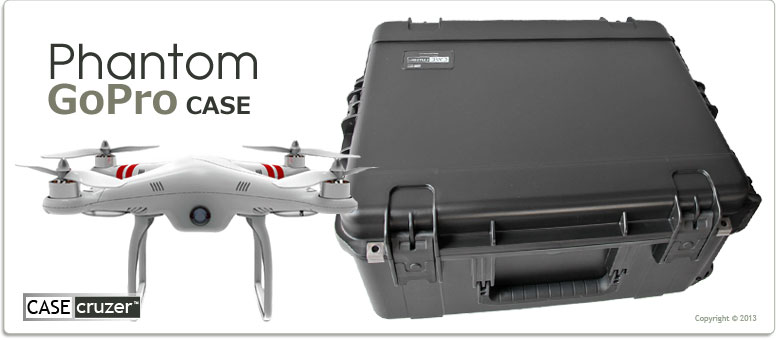 Phantom Quadcopter with GoPro Carrying Case

Custom Carrying case holds DJI Phantom Quadcopter with GoPro, remote and batteries. To find out about custom quadcopter carrying case solutions please call 1-800-440-9925.
CaseCruzer Phantom GoPro Case Specifications:

OUTSIDE DIMENSIONS:

24.50" L x 19.37" W x 12.22" H

EMPTY WEIGHT:

16 Lbs.

EZ-PACK 'N' SHIP™

Airline, FedEx & UPS Safe

PULL OUT HANDLE:

YES

WHEELS:

YES

COLOR:

BLACK

WARRANTY:

LIFETIME


QUADCOPTER GOPRO CASE
PLEASE CALL FOR PRICING
Please contact us at:


1-800-440-9925


for more information


Image Gallery



August 23, 2018 1:22 PM
PRESS RELEASES | CONTACT US | SITEMAP | LIFETIME GUARANTEE | TERMS & CONDITIONS
Apple, iPad, iMac, MacBook Air and MacBook are registered trademarks of Apple Computer, Inc.
CaseCruzer, Photo StudioCruzer, WineCruzer and EZ-PACK 'N' SHIP are trademarks of CaseCruzer, LLC.